Celebrating Literacy and Art with Story Walk
StoryWalk® combines reading and the outdoors. Village School boosts it with art.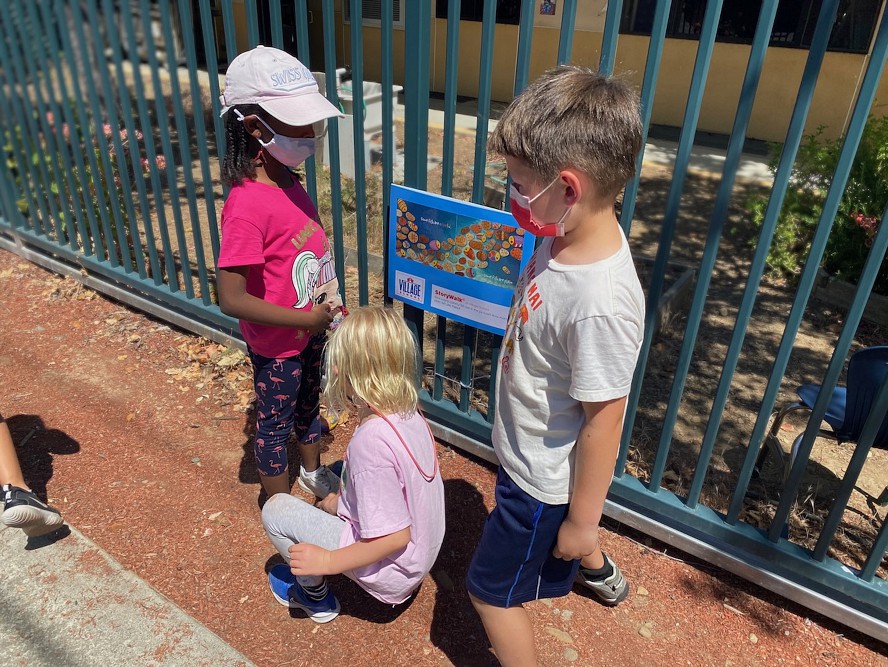 This week, Village School students were treated to a StoryWalk®—an outdoor reading activity that is becoming popular across the U.S.
In a StoryWalk, copies of pages from a children's book are mounted and installed along an outdoor path where people can walk and read along the way.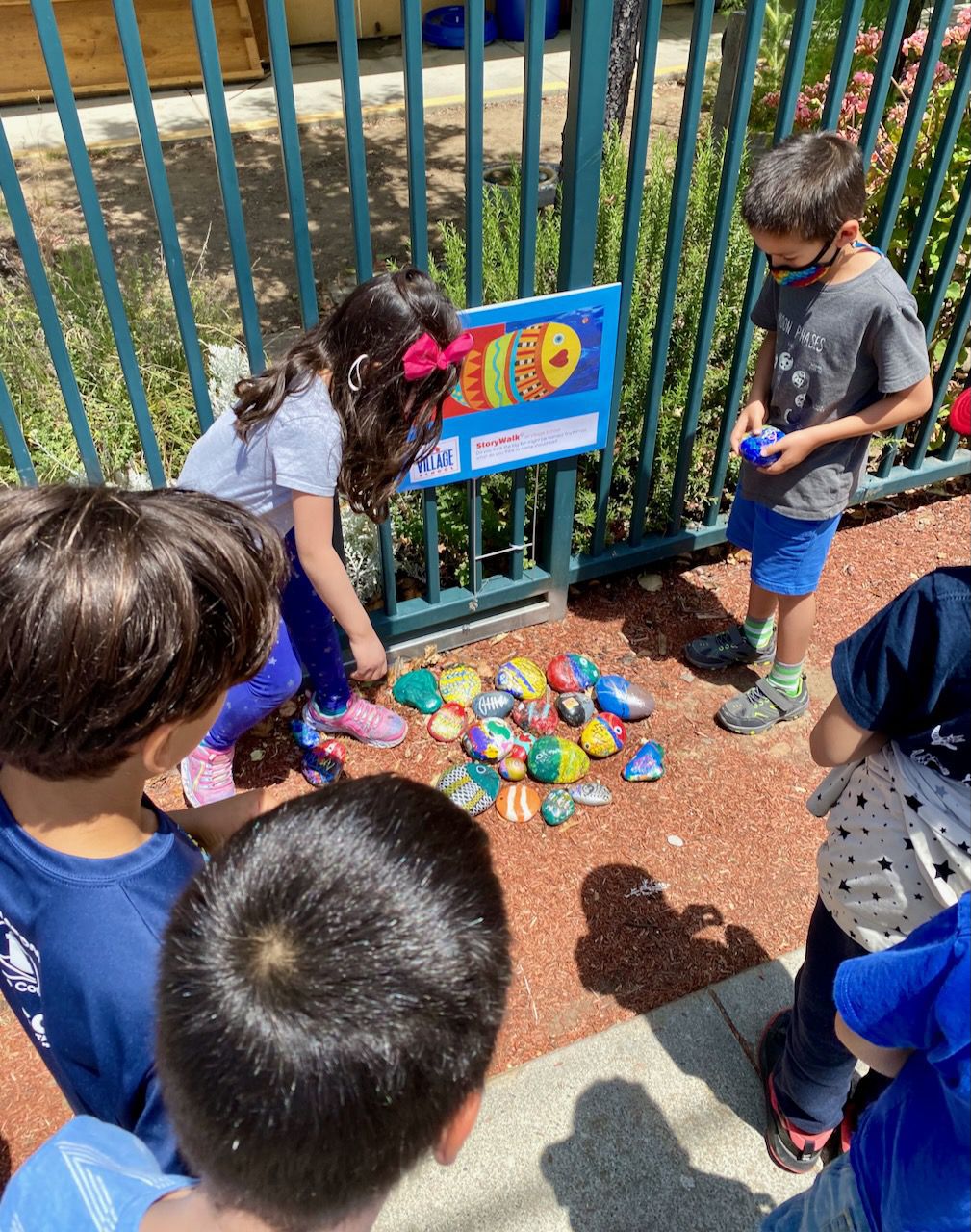 Village School gave it their own touch by incorporating student art into the project. The activity featured the book You Be You, by Linda Kranz, and rocks that students painted to resemble illustrations in the story. Library Instructional Assistant Beverly Flichman and Visual Arts Teacher Maria Poling collaborated to provide students with the end-of-year celebration of literacy and art.
Learn more about StoryWalks here.