Wellness is a District and Community Endeavor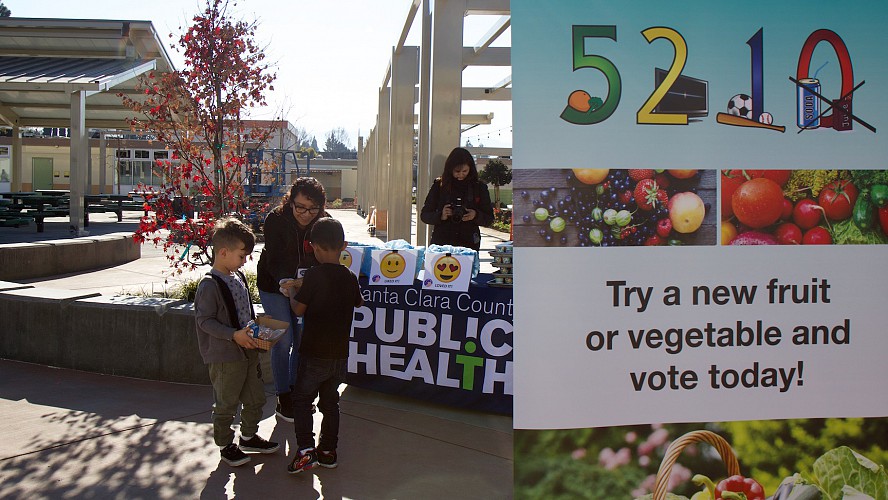 In Campbell Union School District, wellness is a shared goal with the community.
"We are fortunate to have extensive community partnerships that bolster our ability to support the whole child academically, emotionally and behaviorally and free our teachers to teach," said District Superintendent Shelly Viramontez.
With about 40% of district students living in poverty, many of them are exposed to food insecurity, homelessness, violence, loss, and other disruptions that weigh on them throughout their school day and cause them to tune out or misbehave.
"We've worked with local agencies and our Wellness Committee to establish community partnerships and secure grants that provide a reliable system of supports beyond the classroom for students and their families," Viramontez said. The result, she said, is the school and the community working together to support students and families through:
• Shared Goal: Educate the Whole Child

• Viable System: Strategic goals, Internal supports backed
by data

• Combined Resources: Partner with community to establish a
comprehensive system of support.

Following is partial list of the partner-supported Mental and Physical Health Services at CUSD Schools.
Uplift Family Services: 5 Clinicians; 1 Family Specialist; 1 Family Partner. Provides Counseling, Therapy for Individual and Family, Parenting Classes
Counseling and Support Services for Youth (CASSY): 7 Associate Marriage Family Therapists (AMFT)
El Camino Hospital: Health Teacher Online curriculum, PlayWorks, 2 additional school nurses, 200 hours of translation support, Dental services, Vision 2 Learn, 5-2-1-0 School Linked Services (County Health Dept.): 10 school-based Community Liaisons, Dozens of Parent Education offerings at 9 schools
Other Resources & Services: Assistance League, Faith-based groups, Second Harvest Food Bank, Santa Clara Dental Society, Dept. of Alcohol & Drug Services, District Attorney's Office, Family Engagement Institute, Foothill College, Gardner Health Clinics