Wellness Week Going Strong
Monroe Middle School hosts presentations and activities to help students, staff and families stay healthy.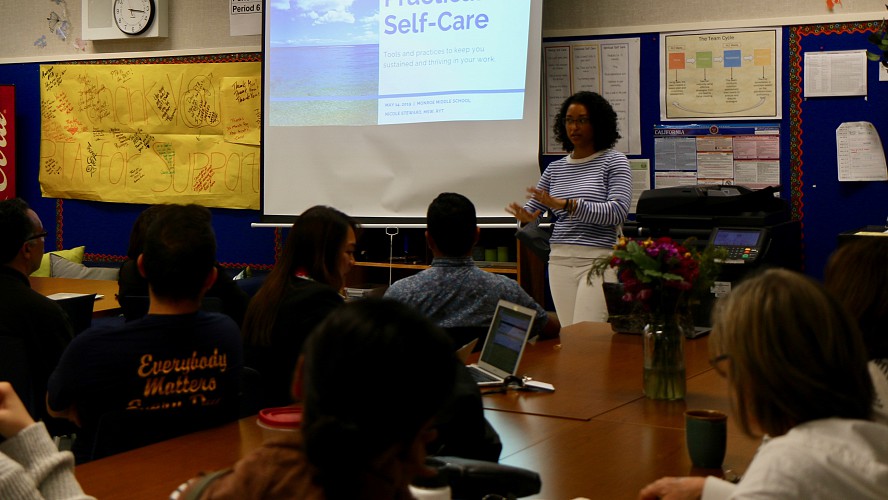 Students learned about how stress affects the human body and ways to counteract those affects.
Staff learned how to stay tuned in to student needs while taking care of their own needs, too.
Families across the district can learn safety tips, stress management and more as Wellness Week continues. See the flyer for schedule and details.