District Students Win Induction to Permanent Art Collection
High honors for three student artists from Forest Hill School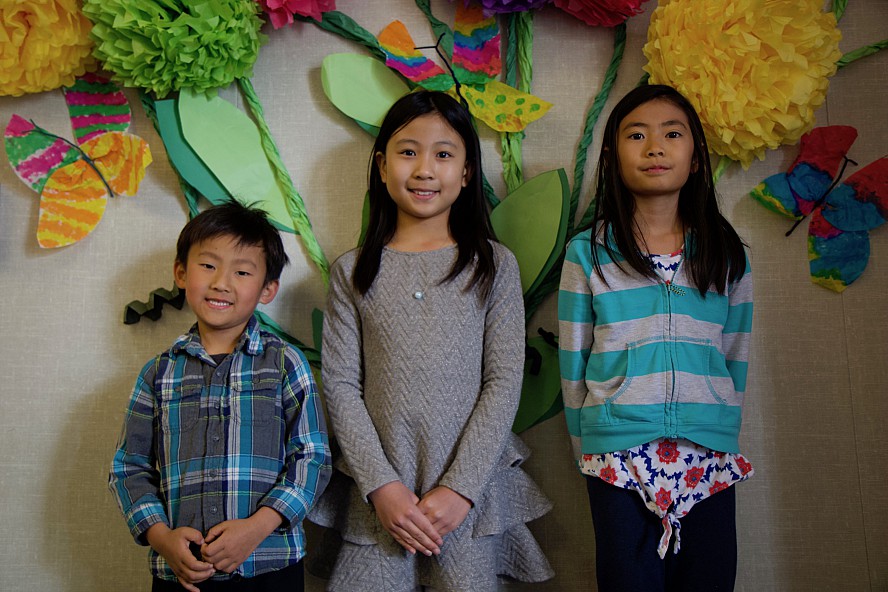 Three Campbell Union School District students won the honor of having their work inducted to the Young Artists Showcase, the largest collection of adjudicated student artwork in California. These Forest Hill Elementary School artists are among 28 county-wide inductees being celebrated this year:
Jaron Li - The Doctor Seuss Gunky Monster (Kindergarten)
Soyoung Jee - Trees at Sunset (3rd Grade)
Eva Hernandez - The Streets of a City (4th Grade)
Their work was unveiled at a gala event on Tuesday, May 22, 2018.
The Young Artists Showcase is an annual competition that invites teachers to submit 2D, 3D or 4D student artwork to become part of the Santa Clara County Office of Education's 900-pieces-and-growing collection. The student artists may choose to have their original work or a facsimile added to the permanent collection, which includes paintings, drawings, watercolors, photographs, sculptures and multi-media works.
Forest Hill Elementary School, located at 4450 McCoy Ave., in San Jose, is one of 12 schools operated by the Campbell Union School District. The District values art in education and has partnered with Villa Montalvo and others to provide art instruction at its schools. The District also exhibits student artwork at its central office, located at 155 N. Third St., in Campbell, during regular hours.