District Students Featured in World Premiere
"Zero Gravity" documentary film will premiere in 2021 Cinequest Film Festival, March 20-30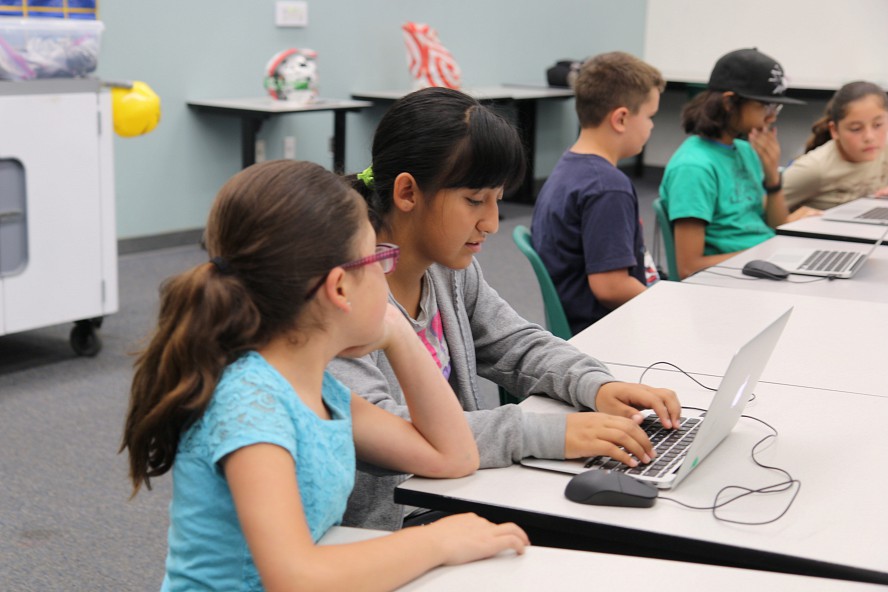 Long before the COVID-19 pandemic changed life on Earth, a group of Campbell Union School District students were engrossed in a challenge based in outerspace. Their work with the Zero Robotics competition was captured by a professional film crew a few years ago, and has been in production since. On March 20-30, the public can see the documentary, Zero Gravity, at the 2021 Cinequest Virtual Film Festival.

Zero Gravity tells the story of a diverse group of middle-school students who go on the journey of a lifetime when they compete in a nationwide competition sponsored by MIT to code satellites aboard the International Space Station. The film captures how engaged students were in a real-world task, creating computer code to successfully align three objects in the weightlessness of outerspace.
"It is so exciting and inspiring to see our students featured in this film," said District Superintendent Shelly Viramontez. "The relevance of the project motivated our students to learn about science, space, and continued learning. Now many of them have higher aspirations than they may have thought possible before."
Go to the Zero Gravity film web page for information about how to live stream the film. Tickets are just $3.99 each.