Students Connect with Space Station Astronauts
District students compete in international coding event.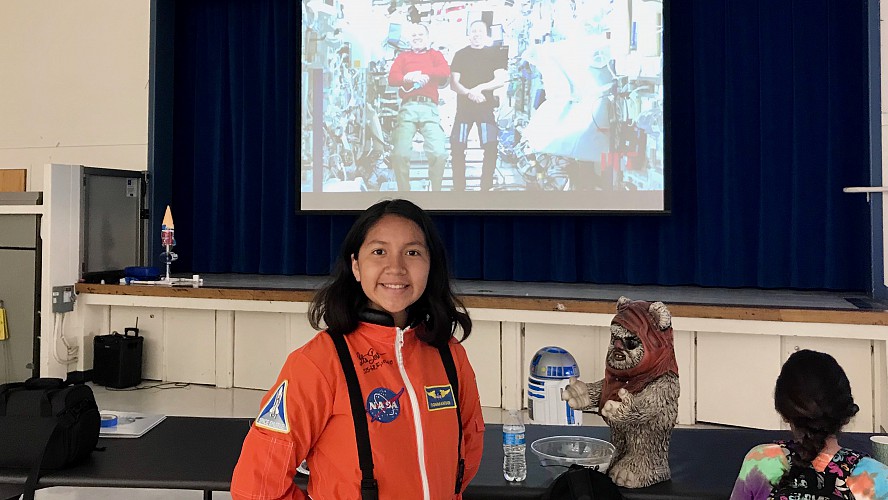 Karen, who hopes to work for NASA one day, joined dozens of middle school students who took part in the Zero Robotics International Space Station (ISS) Finals with the astronauts last Friday, August 10th. Campbell Union School District middle schoolers competed in the Zero Robotics summer program and wrote code for moving mini satellites in zero gravity.
Zero Robotics Middle School Summer Program introduces students to computer programming, robotics, and space engineering, and provides hands-on experience with programming SPHERE (Synchronized, Position, Hold, Engage, Reorient, Experimental Satellites). At the culminating event, 12 regional teams from around the globe watched live as astronauts aboard the International Space Station judged their team's code in zero gravity.
This is the second year that Campbell Union School District summer program students have participated in Zero Robotics, thanks to the grant-funded After School Education Safety (ASES) program operated by our CUSD Extensions Department.
Campbell Union School District students were featured in a National Geographic short film about it, called Zero Gravity.
For more about Zero Robotics, visit their website.