Governing Board Votes to Change Elections
District will transition to by-trustee area elections. Public input welcome.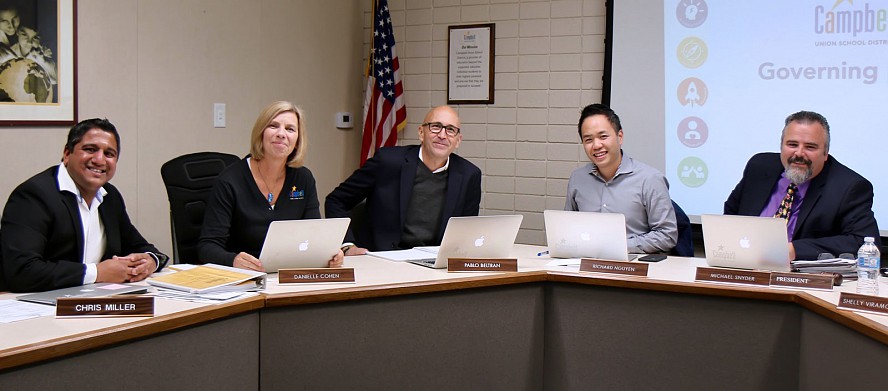 On Thursday, September 19, 2019, the Campbell Union School District (CUSD) Governing Board adopted Resolution #2019-20-10, declaring its intent to transition from at-large to by-trustee area Board elections. In by-trustee area elections, each Board member must reside within the designated trustee area boundary and be elected only by the voters in that trustee area. Voters would only vote for one seat on the school district's board.*
Currently, the CUSD's five Governing Board members are elected under an at-large election system, where trustees are elected by voters in the entire District. Under the California Voting Rights Act (CVRA), at-large elections are impermissible if they result in racially polarized voting.
"We don't believe our current form of elections violates the CVRA," said Superintendent Shelly Viramontez. "We do believe that it is in the public interest to begin the transition to trustee-area elections to protect the district from a CVRA claim—valid or not."
With adoption of the resolution, the District now has 90 days of 'safe harbor' to complete the transition to by-trustee area elections. The transition process will include opportunities for public input with regard to delineating the trustee area boundaries.
The next public hearing will be on Thursday, October 3, 2019. For more details about the transition, and to see upcoming public hearing dates, visit the district's CVRA webpage.
* NOTE: The process DOES NOT impact school attendance boundaries.