CUSD Students Accept the [Design] Challenge
Students to create museum exhibits focused on local education's past, present and future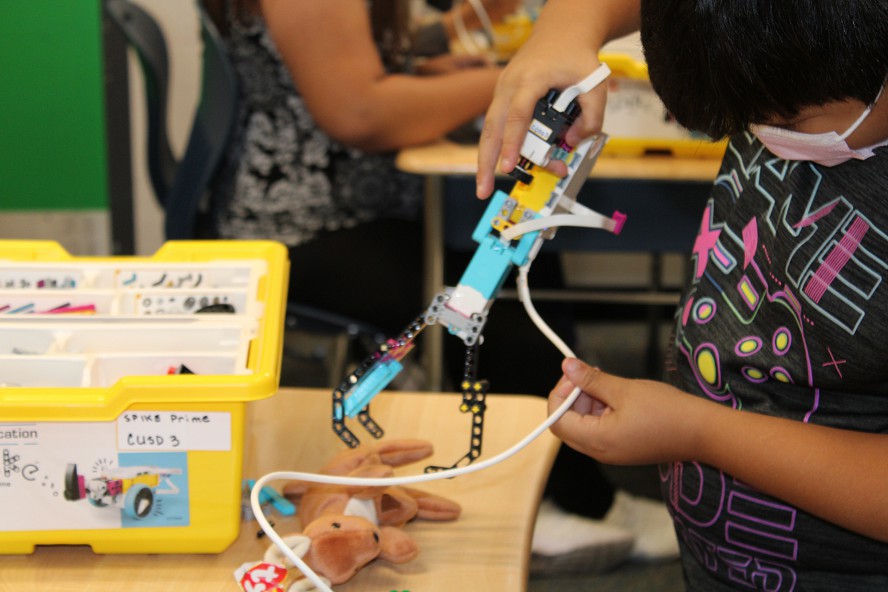 This year, Campbell Union School District is celebrating its 100th Anniversary, and our students will play an integral part.
Through the annual Design Challenge, teams of students will design an exhibit for the Campbell Historical Museum that will celebrate the past, present, and future of our students and schools. Using the engineering and design thinking process, students will create exhibits that explore and amplify the stories of teaching and learning in this community. Some will even create a vision for what education may be like for Campbell Union School District's students in the next 100 years.
"Our design challenge brings students, educators, and the community together to design real-world solutions and ideas for our community," said Julie Goo, the district's Coordinator of Innovation, Teaching and Learning.
Throughout the year, teachers will be incorporating centennial themes into their lessons through reading, art, music, math, science, and more.
SAVE THE DATE! APRIL 30, 2022
There will be a community wide celebration on Saturday, April 30th, from 1 until 7 p.m. The afternoon will feature a museum exhibit opening reception at the Ainsley House Garden. Then, at 4 p.m., there will be a community concert on the Campbell City Green, featuring the band Clean Slate, with food, refreshments and more provided in partnership with the Campbell Chamber of Commerce.