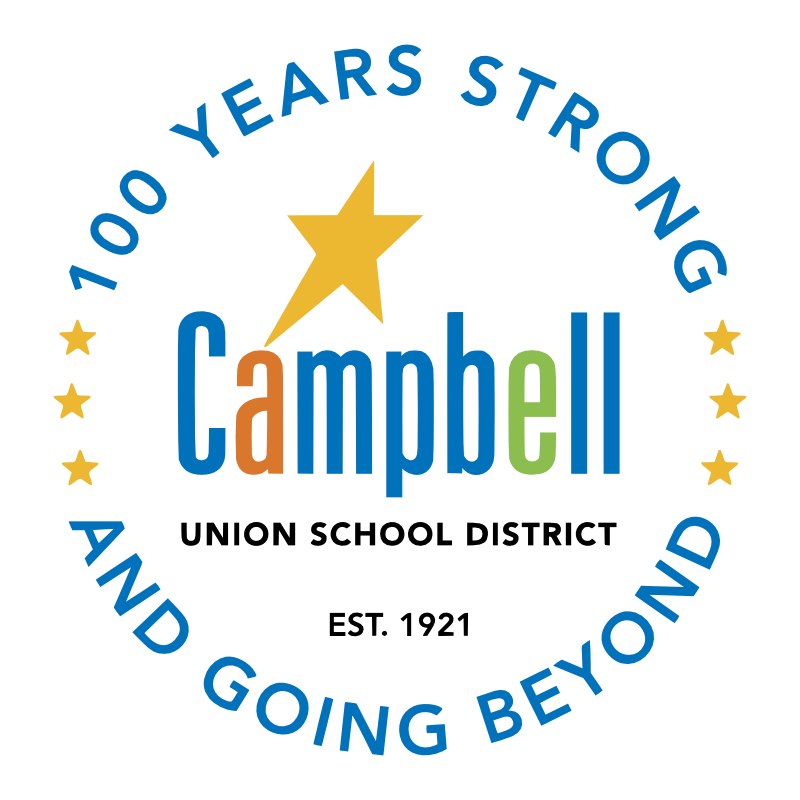 100 Years Strong &
Going Beyond!
Campbell Union School District was established on September 7, 1921, when four separate school districts—Campbell, Hamilton, Meridian, and San Tomas—combined into one. At that time, the community's families and businesses already had a long history of supporting the education of its youth. They donated land and space for classrooms, approved public funding to build schools, and were actively involved in preparing students for successful careers.
Learn more about our district.
That tradition still lives today, and we are celebrating it on Saturday, April 30, 2022 at the Ainsley House, 300 Grant St.,in downtown Campbell.
Seeking Former
Students & Staff
Got the Picture? Share it!
Send us photos from your days in our elementary, junior high and middle schools!
(Moderators will review photos for publication)
Celebrate with us!
Campbell Union School District celebrates its 100th anniversary this year. Join us for a Community Celebration on Saturday afternoon, April 30, 2022, at the Historic Ainsely House and the Campbell City Lawn.
More details here!
Latest Centennial Updates
As posted on our newsfeed.
Upcoming Centennial Events