County Moves to Red Tier. District's Reopening Plan to Move Forward.
A Message from Superintendent Viramontez - March 3, 2021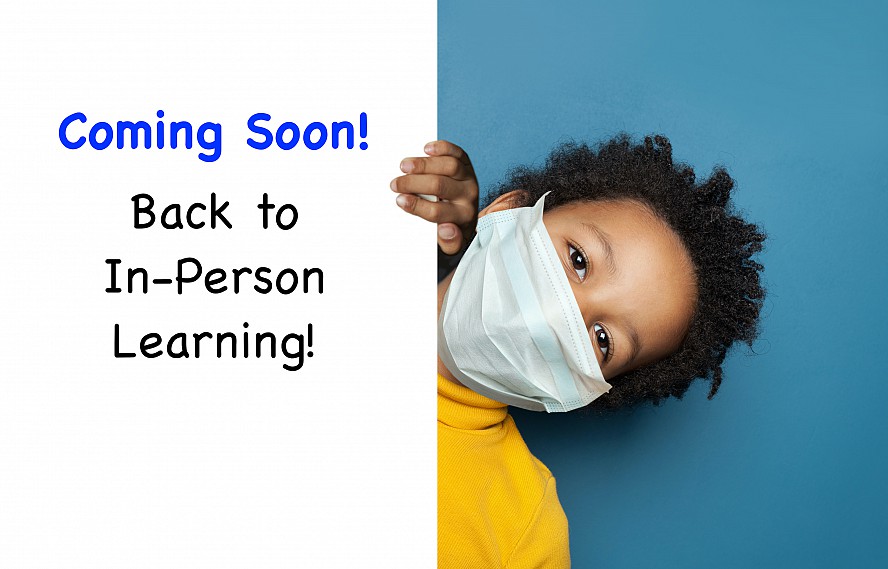 I am happy to report that our county is officially in the less-restrictive Red (Substantial) Tier.
County Public Health Officer Dr. Sarah Cody, announced yesterday that the county has met the agreed-upon metric to move us to Phase 2 of our School Reopening Plan. Starting March 22nd, we will begin bringing cohorts of students back to school for in-person instruction. We will begin with elementary students in grades Tk-2nd and middle school 6th graders and expand from there, as indicated in our reopening plan.*
We're excited, and we're ready!
After months of planning, preparing, advocating, adjusting to changes in official guidelines and mandates, we can finally begin our planned return to in-person learning. From the beginning, our plan and State law have been focused on safely returning students to campus for learning, socializing, and growing.
Ready or Not?
I do recognize that some families whose students are enrolled in the Phase-in (a.k.a. Hybrid) model are not yet ready for their students to come back to campus even part time.
We are developing provision for these students, despite its many challenges. Schools sent a notice last week telling parents how to let us know if they are "not ready" to return in Phase 2 by submitting a form. The deadline to respond with the form is 12 noon on Fri., March 5th. If you have not seen the notice, please check your email, including the spam folder, for the information.
Our system, with its staffing and resource constraints, is not designed to accommodate a mid-year "re-enrollment" option that educating this third group of students would require. We need to know the numbers of students to expect, so we can determine how to provide instruction to those who are yet not ready to return to campus for their in-person instruction schedule.
The instruction provided for this "not ready" group will be compliant with the instructional requirements of Senate Bill 98.
Bringing as many students to in-person learning as is safely possible is the intent of the legislators and has been our focus from the beginning. We will do so while being consistent with our stakeholder agreements.
We are excited about finally having the opportunity to implement Phase 2 of our plan.
* Your child's school has sent detailed information to you. If you wish to review any of the information, please refer to your school's website for specific dates and schedules. Also, visit our COVID-19 resources web page to view district and school reopening plans.