Reopening Update: More In-person Instructional Time Coming Soon
Watch Superintendent's Backyard Briefing and see the most recent Board presentation.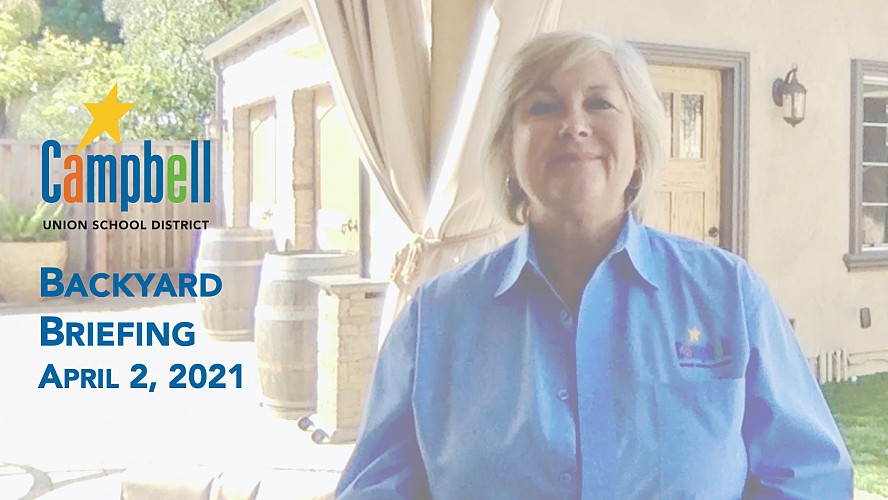 Changes to public health restrictions will allow our schools to increase in-person instructional time starting Monday, May 3rd, according to an update from Superintendent Viramontez at the April 1 Governing Board meeting. Please see the attached slides from the Board presentation for details.
For more information:
Watch the Superintendent's Backyard Briefing.
See the slides from the Board presentation.
Visit our COVID-19 Resources Web page.
NOTE: There will be a meeting on April 14th for the "not ready" families who indicated that their students may be ready to return to campus after Spring Break. The district will email a link to that virtual meeting on April 12th.