Update on CUSD School Closures
Update 3/24/2020: A Message from the Superintendent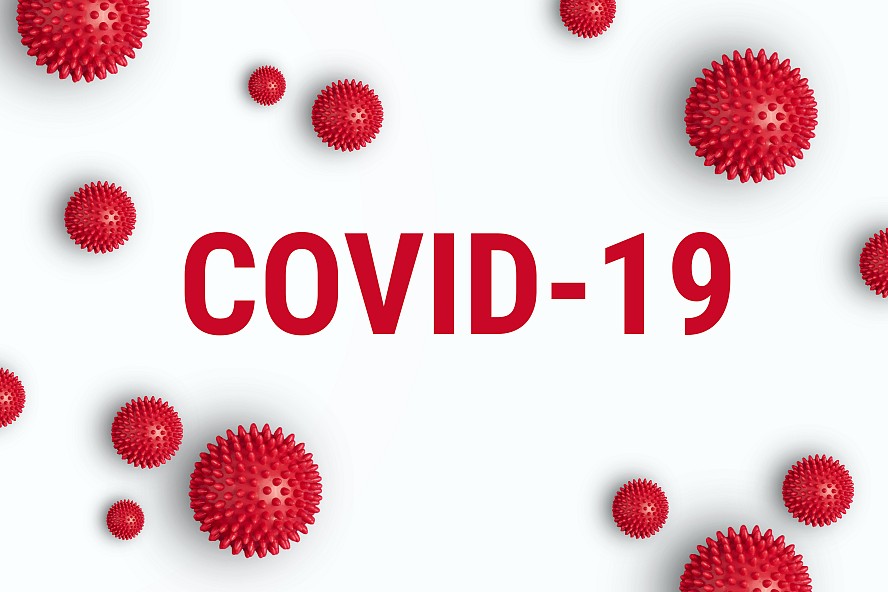 (Update 3/24/2020)
Dear CUSD Families:
We are continuing our commitment to supporting our students and families during this trying and rapidly changing time. In just over one week, predictions for the duration of the school closures went from a couple of weeks to the recently announced extension that will keep our schools closed beyond our originally planned April 13 reopening. At this point, we are not sure when or if school will reopen this school year. We do anticipate more definitive timelines this week or next.
In an effort to help families plan, we are providing the following update.
Now through April 12

: All of our instructional staff, teachers and administrators, are transitioning from our flexible learning options to preparing lessons to be completed through distance learning. Distance learning—instruction that happens when the teacher and student are not in the same location—will formalize on Monday April 13. These lessons take into consideration student needs and access to technology. Information will be sent through email, phone and web postings.

April 6-10: During this week—our regularly scheduled Spring Break—distribution of meals and learning packets will pause, temporarily, and will resume on April 13th. Please refer to our COVID-19 resources page for updates.
April 13

: Phase 2 of our student/family support begins. Meal distribution resumes, distance learning begins, and COVID-19 updates related to schools and education will continue. For those who need them, printed packets will also be disseminated at your student's school site.

Beyond April 13: No decision has been made at this time about how long the school closures will need to continue to slow the spread of the COVID-19 virus. Our district is collaborating with the Santa Clara Public Health Department and Santa Clara County Office of Education and California Department of Education to determine what appropriate response and supports we can provide to our families. We encourage you to check our COVID-19 resources page, as we update this when new information is known.
We know this has been challenging for all of us, and we are all committed to doing what it takes to provide the essential activities of providing meals and keeping learning happening. Our teachers have taken the challenge of providing learning in a new format and connecting with students through innovative ways. I talk frequently of the value of our parents as partners, and now this is essential as you are working at home to support your student's learning more than ever.
Our Child Nutrition Department continues to provide meals for pick up Monday - Friday, as indicated above, and our custodial staff is ensuring our schools are clean and ready to resume when and if we are allowed to return this school year.
Be well.
(Update 3/20/2020)
Please click this link to view a video message from Superintendent Viramontez that updates families about support during school closure. Haga clic en este enlace para ver un mensaje en video del Superintendente Viramontez que actualiza a las familias sobre el apoyo durante el cierre de la escuela. (Los subtítulos en español se agregarán el lunes.)

Regarding Positive COVID-19 notifications:
Community transmission is ongoing in Santa Clara County. As the community follows the Health Officer Order to Shelter in Place issued on March 16, 2020, notification regarding potential contacts to cases will no longer be provided, and school districts are not required to provide any notifications. Everyone, except for those providing or receiving essential services, should be staying home, especially anyone who is feeling ill. Anyone who develops symptoms of COVID-19, should call their healthcare provider for further guidance before going to the doctor. Only the severely ill should seek care at an emergency room and should, if at all possible, call first.
(Update 3/18/2020)
In light of Governor Newsom's March 17 announcement, we are pivoting our planning to include the probability that schools may remain closed beyond the original date. No decision has been made yet. Please know we are committed to continue providing learning and lunches for our students through mid-April, as planned. Because information is changing frequently, we encourage you to check our COVID19 web page each evening for updates.
(Update 3/16/2020)
Dear CUSD Families:
First, we hope that you and your family are staying healthy and following the guidelines from local health officials.
These are dynamic and uncharted times. Information comes in rapidly and today's announcement to shelter-in-place is no exception. You can find resources and information on our COVID19 web page — www.campbellusd.org/covid19
This letter includes information about the following supports for Campbell Union School District families.
Meals for children: Pick up locations and schedule
Online access for students: Checking out a student chrome book
Flexible learning: Optional learning resources for home
Please be patient with us as the plans we had to continue to support and encourage student learning have needed to be adjusted due to some of the new limitations. We encourage you to review our flexible learning options. In addition to the resources provided, if your schedule allows, I would also encourage you to consider playing cards, board games and cooking as other enjoyable and learning activities. We will continue to provide updates to you as we have them. We will be updating our flexible learning resources on a weekly basis, beginning on March 23, 2020.
We appreciate your patience and partnership as we work together in the interest of our children and our community.
Sincerely,
Dr. Shelly Viramontez
Superintendent
P.S. The Resource list is being translated to Spanish and will be available on Tuesday, March 17, 2020.
=======
(Published 3/13/2020)
The County Superintendent of Schools announced on March 13th that all public schools in the county will close from March 16 - April 3. Consequently, Campbell Union School District will close schools to students until April 13. This includes our week of spring break.
In an abundance of caution, we will not be having anyone at the school sites until March 18, 2020. We have been told that the virus lasts 72 hours, and this will allow an opportunity for deep cleaning to happen and for the virus to expire.
Details about how your students can stay engaged in their learning is available on our covid19 web page.
Click for details about meals, self-directed instruction, and other suppoerts for students.

El Superintendente de Escuelas del Condado anunció el 13 de Marzo que todas las escuelas públicas del condado cerrarán del 16 de marzo al 3 de abril. En consecuencia, el Distrito Escolar Unido de Campbell cerrará las escuelas a los estudiantes hasta el 13 de abril. Esto incluye nuestra semana de vacaciones de primavera.
Con mucha precaución, no tendremos a nadie en las escuelas hasta el 18 de marzo de 2020. Nos han dicho que el virus dura 72 horas, y esto permitirá la oportunidad de una limpieza profunda y que el virus caduque.
Los detalles sobre cómo sus estudiantes pueden mantenerse involucrados en su aprendizaje están disponibles en nuestra página web covid19.
Haga clic para obtener detalles sobre comidas, instrucción autodirigida y otros apoyos para estudiantes.